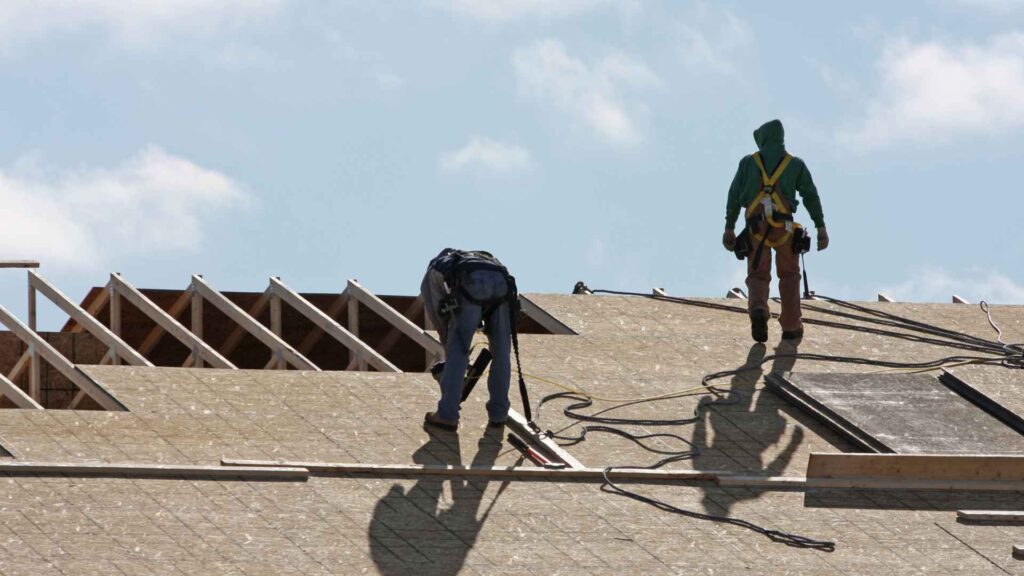 Work With a Dependable Roofing Company in Lee's Summit, MO
When you're searching for a roofing company in Lee's Summit, MO, you want to choose one that can handle all of your needs. At Nations Roofing and Construction, LLC, we're a Class A General Contractor and solar installer with 20 years of industry experience and we can provide you with commercial and residential services. Our experts have the skills and experience necessary to handle various types of roofing projects, from commercial roof installations to solar panel installations. We can also help you in navigating the insurance claim process when your roof is damaged by a storm or other weather event.
Your Go-To Roofing Company
Roofing is an essential part of any home or business. If you've got a roof that's not in good shape, it can cause all kinds of problems—from leaks to mold and mildew to structural damage. It's important to keep your roof in good shape and make repairs as soon as you notice them. Our experts can help you with any kind of roofing issue. Whether your business needs new roofing or your home needs a repair, our pros can assist. We can also provide solar installation services so you can take advantage of the benefits of solar energy.
Here are some of the services that we offer:
Keep Your Property in Excellent Condition
If you want to avoid the hassles of a leaking roof, call Nations Roofing and Construction, LLC. Our roofing company is ready to provide you with the most professional and high-quality roofing services in Lee's Summit, MO, and nearby areas. Get in touch with us today to learn more.