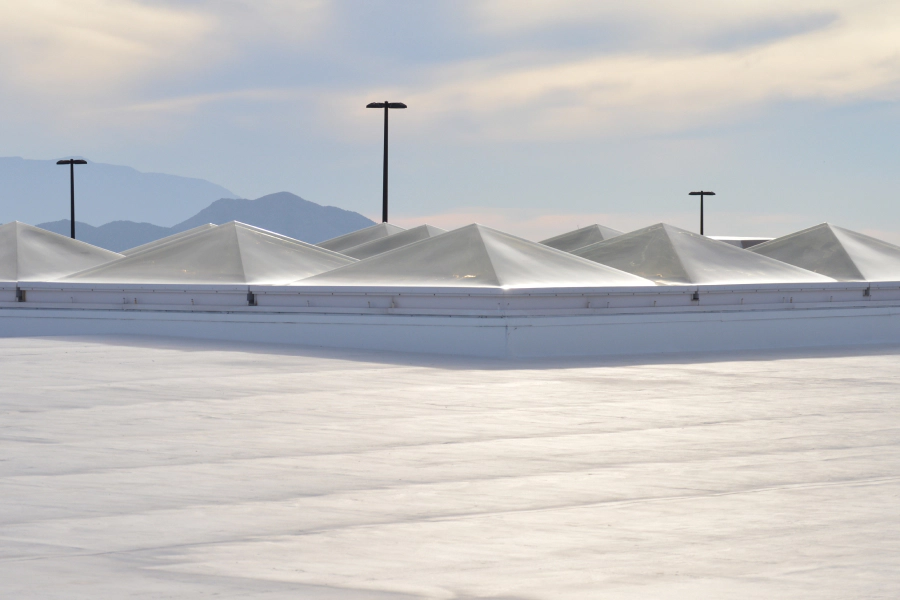 Partner with Reliable Commercial Roofing Contractors in Kansas City, MO
A good-quality commercial roof will keep your business dry and safe from the elements. Yet, a bad one could be the difference between success and failure. When you choose us as your commercial roofing contractor, we'll ensure that your roof is well-maintained, in great condition, and beautiful to look at.
We're a commercial roofing company in Kansas City, MO, with 20 years of experience, always looking for new ways to innovate. We want to pass on that innovation to our clients—whether through the newest technology or by delivering the best service we can. If you have a project in mind, give us a call. We'll be glad to provide you with a free estimate.
Find the Right Solution for Your Roofing Needs
Our company has the resources and equipment to complete roofing projects for office buildings, industrial, retail, restaurant, and multi-family units. We specialize in commercial flat roofing because it's a durable, long-lasting option that will keep your business running smoothly for years to come.
Flat roofs are made up of one layer of waterproof material that covers the entire surface of your roof. This means that they are not vulnerable to leaks or water damage like other types of roofs would be. They're also easy for maintenance teams to work with.
Our commercial roofing installation is top-notch because we manage the entire process from start to finish. From the initial consultation and estimate process to your final walk-through, we'll be there. In addition, we can handle various roofing materials, including TPO, PVC, EPDM, BUR, SPF, or metal.
Find Out How We Can Help You
We provide detailed reports, drawings, and inspections. This way, business owners can make educated decisions about repairing or replacing their commercial roofs. Our contractors can typically give multiple options to provide a solution for every facet of the roofing system.
As a Class A Contractor, we're licensed, insured, and certified to install commercial roofing products. Our licenses and certifications allow us to give extended manufacturers warranties on low slope products such as TPO, PVC, EPDM, and coating products such as Acrylics and Silicones. We offer a 5-year workmanship warranty and the manufacturer's warranty with our systems.
One big advantage that we have at Nations Roofing is lower overhead. We strive to keep a tight budget to pass on the savings to our commercial clients.
Request a Free Consultation
At Nations Roofing and Construction, LLC, we'll make sure that your roof is built correctly to ensure your business will be protected over the years. Contact us today to outline the details of your upcoming project in Kansas City, MO.