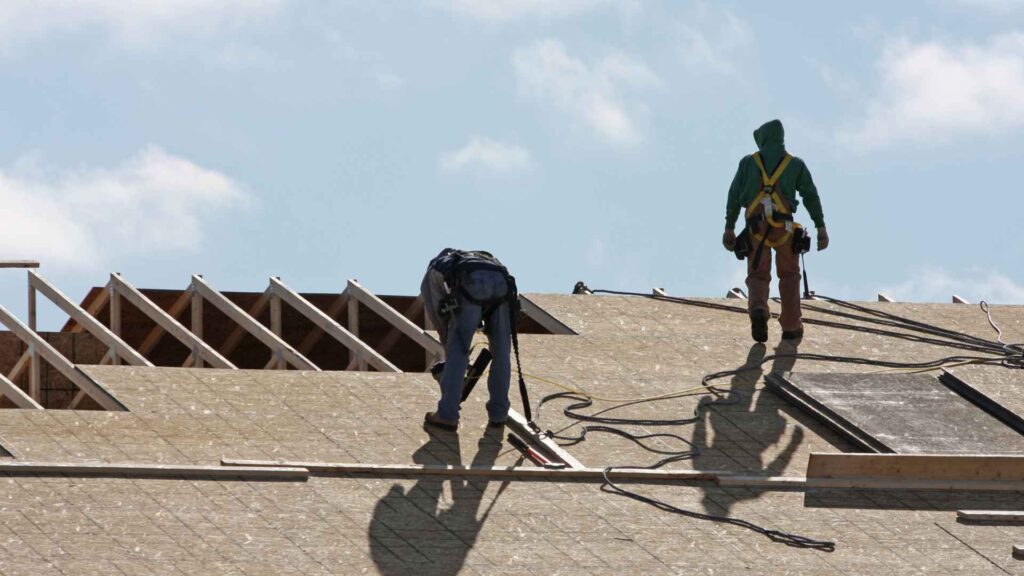 Get Reliable Solar Roof Solutions in Leawood, MO
With over 20 years of expertise in roofing construction, Nations Roofing and Construction, LLC stands as your go-to solution for top-notch solar roof installations in Leawood, MO. Our team of qualified experts understands the essence of a quality roof and is committed to helping you find a solution that perfectly aligns with your needs and budget.
Setting ourselves apart from the competition, we have cultivated enduring relationships with our suppliers, enabling us to deliver exceptional craftsmanship at competitive prices. We continually embrace innovative technologies to enhance our processes and provide you with even better results. Our professionals possess comprehensive training in all facets of roofing, encompassing installation and repair, guaranteeing a seamless experience from start to finish.
No project is too big or small for us, as we cater to residential homes as well as large-scale commercial developments. By working closely with you, our dedicated team ensures that your project is executed with precision and completed within the agreed-upon timeframe. Waste no time; contact our Leawood, MO experts today to discover how we can transform your roofing aspirations into reality.
Experience Unmatched Service and Comprehensive Solutions under One Roof
At Nations Roofing and Construction, LLC, we take immense pride in being a leading roofing company that offers state-of-the-art technology, personalized attention, and superior products. We understand the significance of addressing our customers' needs with utmost care and prioritize the importance of a well-maintained roof.
Our highly trained professional staff provides a wide range of roofing services in Leawood, MO, including:
Recognizing that a roof is often overlooked until issues arise, we are here to guide you in hiring the right roofing contractor and equip you with preventive measures to avoid future complications. Trust in our expertise and let us ensure your roof remains in optimal condition, safeguarding your investment for years to come.